Tyler "Ninja" Blevins made yet another appearance on The Tonight Show Starring Jimmy Fallon, discussing everything from streaming on Mixer to his plans for the future.
Ninja first described his move to Mixer, reinforcing his decision for the switch by talking about his partnership with Microsoft and the advantage of gaining early access to unreleased games. The two briefly swapped opinions on games, with Ninja recommending Until Dawn and Jimmy praising What Remains of Edith Finch. 
The conversation gravitated towards Ninja's new book, Get Good, which offers advice for those looking to become better gamers. He also addressed common gaming misconceptions in the book, including the ever-popular claim that video games cause violence. Needless to say, it was a good business move for Ninja to be able to promote his book. But that's not all he was there to discuss.
The most noteworthy announcement came at the very end of the segment. When asked if there is anything else in works, Ninja replied with, "Just keep an eye out on all the screens, both big and small." He then winked at the camera in an obvious manner. Instantly, Jimmy guessed that the streamer was hinting at some sort of TV show or movie, which Ninja essentially confirmed without disclosing specifics.
RELATED: Without Ninja And Tfue, Twitch Fortnite Viewership Suffers Dramatic Dropoff
Love him or hate him, Ninja has done quite a bit to push gaming into mainstream culture. He's played Fortnite with celebrities like Drake, secured deals with massive companies like Adidas and appeared on Jimmy Fallon's show multiple times. Ninja is a man on a mission.
At the end of last year, Ninja appeared on The Tonight Show and ended the segment with his signature dance, the Pon Pon.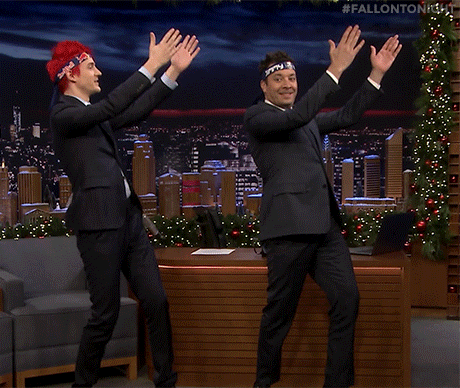 There are no further details on what's in store for the young streaming star, but he'll certainly turn heads if he ends up on the big screen. Whether it's a movie, TV show, documentary or something else, it's clear Ninja's aspirations go far beyond his status as number one streamer in the world.
Source: YouTube
NEXT: Greekgodx Banned From Twitch For Transphobic Rant
How To Get A Level 10 Ninetails In Pokémon Sword